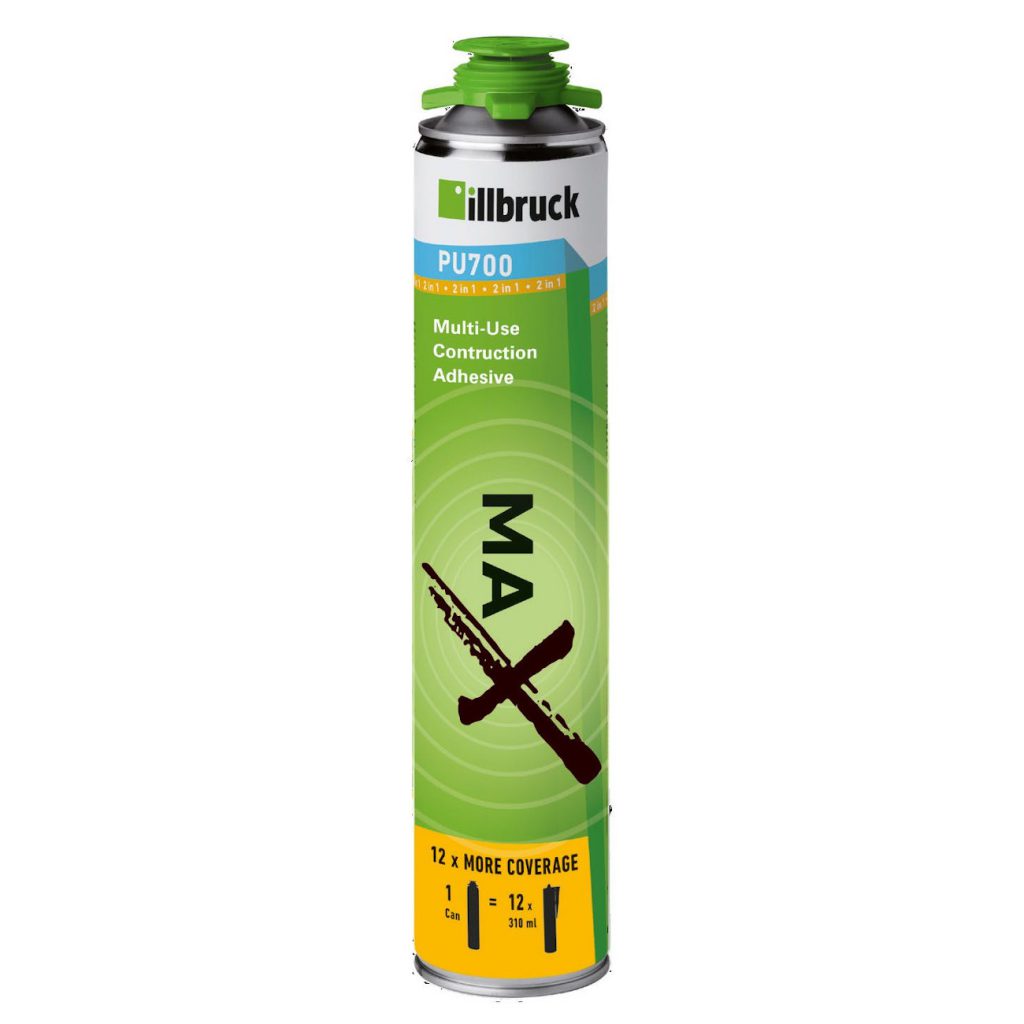 PU700 Multi-Use Construction Adhesive
PU700 is a rapid curing polyurethane foam adhesive which can be applied by gun or straw. PU700 is an innovative high-strength solution for bonding a wide variety of applications.
Key benefits
An innovative solution for bonding bricks / blocks that can replace traditional mortar.
High performance wood and joinery adhesive.
Ideal for bonding a wide range of construction materials including steel and foam.
Rapid curing – joint can be handled / maneuvered within 10 minutes, and cures fully within 24 hours.
Easy to use: no mixing, no water, no dust, no specialist tools or equipment required.
Suitable for indoor or outdoor use.
Excellent long-term resistance to seawater, limewater, dilute acids and caustic solutions.
Packaging
700 ml canister (12 per carton)
Technical data
Property
Test method
Result
Composition
Polyurethane Foam
Conformance
EN 204/205
D4
Fire Class
EN 13501-1
Class E, B2
Open Time
3 cm in width at 23°C and 50% RH
8 minutes
Tack Free Time
3 cm in width at 23°C and 50% RH
8 minutes
Loading Time
24 hours
Tensile Strength
FEICA TM 1018
10500 kPa
Application Temperature*
*Application temperature of -5°C applies only if the surface is dry
Canister: +10°C to +30°C
Ambient: -5°C to +35°C
Service Temperature
Short Term: -40°C to +130°C
Long Term: -40°C to +90°C
Storage
Store in shaded, dry conditions between +10°C and +25°C
Store canisters upright
Shelf Life
12 months when stored as recommended in original, unopened containers
Downloads