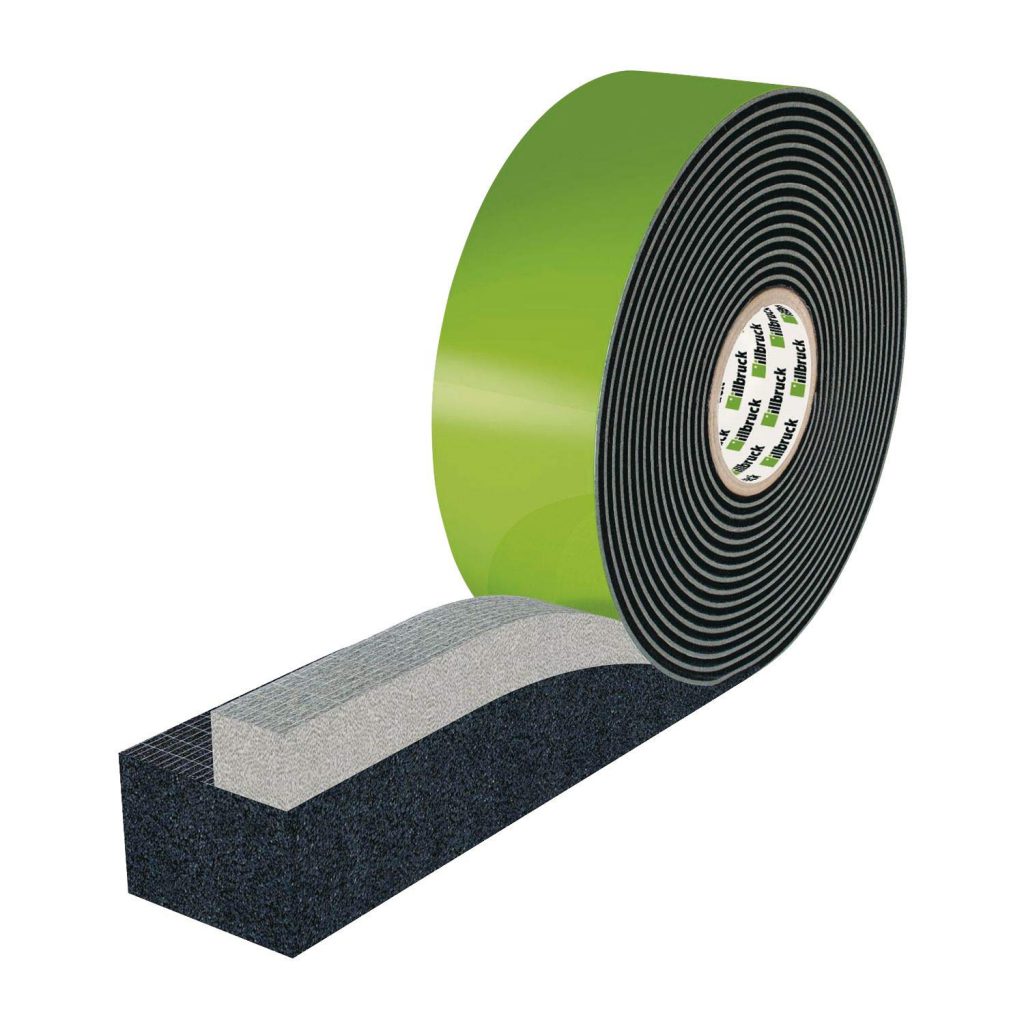 TP652 Multi-functional sealing tape
TP652 is a flexible polyurethane foam impregnated with flame-retarding modified synthetic resin. It differs from standard impregnated foams due to the innovative illbruck composite step technology.
This multi-functional sealing tape is used to provide an airtight and driving rain-resistant seal to window and door joints while also having thermal-insulating properties across the entire depth of the perimeter gap. The newly developed inner step band and the greater interior compression from it meets demands in Passive Housing, new building and renovation. TP652 meets the requirement "tighter inside than out" in relation to water vapour diffusion according to the RAL assembly guidelines.
Technical data
| Property | Test method | Result |
| --- | --- | --- |
| Building Classification | DIN 4102 | B1, low flammability |
| Exposure class for Impregnated Foam Tapes | DIN 18542 | BG1 ir BGR |
| Thermal Conductivity | DIN 52612 | λ = 0.048 W/(m.K) |
| U-Value: Window construction depth 60mm | | 0.8 W/(m² · K) |
| U-Value: Window construction depth 70mm | | 0.7 W/(m² · K) |
| U-Value: Window construction depth 80mm | | 0.6 W/(m² · K) |
| Water vapour diffusion, sd value externally | DIN EN ISO 12572 | < 0.5 m |
| Water Vapour Gradient | | Inside tighter due to step band |
| Joint Permiability | DIN EN 1026 | α < 0.1 m³/[h ·m· (daPa)²/³] |
| Resistant to Driving Rain | DIN EN 1027 | 600 Pa |
| Acoustic Insulation | DIN EN ISO 717-1 | 68 db in 20mm joint in combination with SP525 |
| Compatibility with conventional materials | DIN 18542 | Specified according to BG1, carry out a compatibility test in products with solvents or plasticisers |
| Emissions Test | AgBB/DIBT | Suitable for interior spaces |
| Service Temperature | | -30°C to +80°C |
| Storage | | Store rolls horizintally and in original carton between +8°C and +20°C in dry conditions and away from direct sunlight. Re-Seal packaging between use to prevent expansion during storage |
| Shelf Life | | 9 months when stored in its original unopened containers. |
Downloads